Better recovery from surgery. Guaranteed.
Stressed about surgery? Ready Set Recover is an online program empowering you to prepare for and recover from surgery with less stress, so you can get better, faster.
Try it Free
No Commitment. No Credit Card.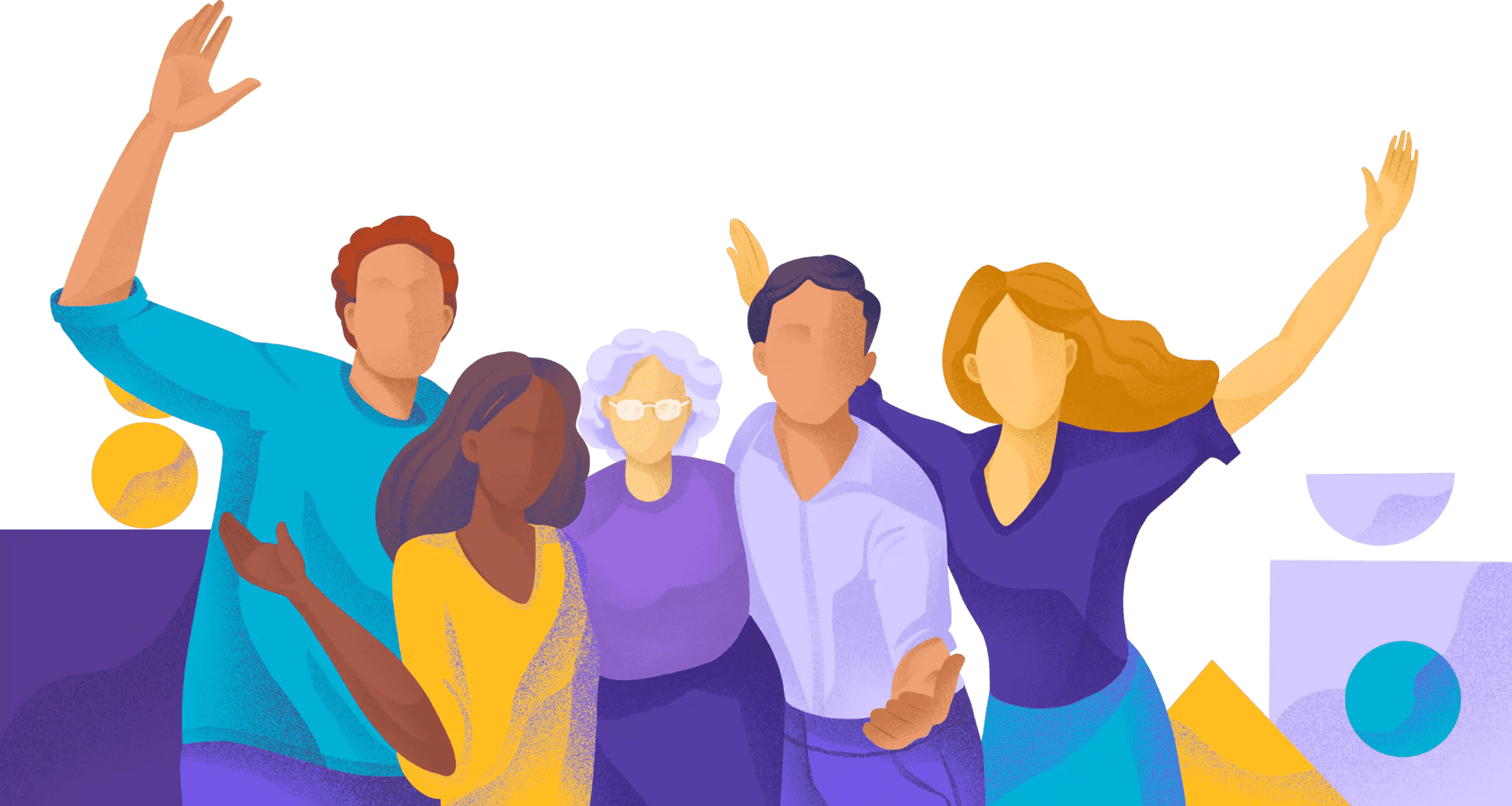 Watch video
Surgery is scary, but we can&nbsphelp.
Going through surgery can make you anxious, worried and afraid, and that stress can mean a longer and more painful recovery. During this critical time, Ready Set Recover will help you be more relaxed, prepared and in control, which can make all the difference in the world.
Psychological stress can
extend time for wounds
to heal
by 40%
www.ncbi.nlm.nih.gov/pmc/articles/PMC3052954/
Doctors treat patients.
You're a person.
Doctors have an incredibly important job. They focus on the medical side of your well-being. But our healthcare system simply isn't designed to do the kind of hand-holding you need when going through surgery. As a result, you could have no idea what to expect, how to get ready or how to recover and that's tremendously stressful.
Fear or distress prior to surgery has been
associated with:
Longer hospital stays
More postoperative complications
Higher rates of re-hospitalization
U.S. National Library of Medicine National Institutes of Health
You could do it alone...
but why would you?
Losing weight, getting in shape, giving birth. There are lots of things you can do on your own, but if you've ever taken a fitness class, joined a weight loss program, or attended a childbirth course, you recognize the benefits of structured help. So why would you go through something as important as surgery without the tools for success?
Now's not the time to be passive.
Your body is your most precious asset and there are things you can do before and after surgery that can absolutely improve your recovery process during this most critical time.
Ready Set Recover is your roadmap to help you prepare for and recover from surgery so you can get better, faster.
Logging in from any device, each day you'll be empowered by inspiration, education, and action steps. Cumulatively, the effects can be less stress and anxiety and more energy and optimism - ultimately leading to a better recovery.
Easy to accomplish.
Ready Set Recover is there with you like a coach in your corner. Each day leading up to and after your surgery, you'll be given a specific topic to focus on with small actions that can create huge benefits.
Try it Free
Topics covered include:
Sleeping
Reversing/ Stopping Fight or Flight
Goal Setting
Positive Writing
Purposeful Actions
Preparation and Organization
Laughter
Breath Work
Harnessing Optimism
Meditation
Gratitude
Positive Framing/ Speaking
Expectation Setting
Creating Community
Following Doctors' Orders
See More
Backed by science.
Ready Set Recover was designed by health and wellness experts and vetted by physicians to improve outcomes and is based on peer-reviewed scientific research.
Works in concert, and never in conflict, with your medical team.
Ready Set Recover complements your doctor's advice and services by focusing on the non-clinical side of surgery. Every aspect of the program is designed to be in alignment with the medical needs of surgery and recovery.

Your surgeon focuses on the medical side — our program takes care of you as a person, preparing your mind and body.
100%
of survey respondents said Ready&nbspSet&nbspRecover:
Made them feel positive about surgery and recovery
Would recommend Ready Set Recover
Helped them better understand the recovery process
People love
Ready Set Recover
People love
Ready Set Recover
People love
Ready Set Recover
Brian
Ready Set Recover lessened my anxiety through the surgery and recovery process and helped me take responsibility for my own healing. I realized I needed to take care of myself by sleeping and eating well before and after surgery. I'm new to meditation, but now recognize the powerful nature of my thoughts and how I can get stuck. Creating affirmations helped me focus on the healing capacity of my body.
Ready Set Recover is a great program to help anyone get ready for and recover from surgery.
Barbara
Through the Ready Set Recover I was able to approach the surgery process with a sense of calm. It gave me structure and a positive framework to articulate "my surgery story", which was very helpful. The program assisted me in realizing what I'd need help with after surgery, and then being comfortable actually asking for that help. Learning the healthy daily behaviors and habits was great, as I can use all this good stuff I learned in the program to help me after surgery and beyond.
I found the Ready Set Recover program to be liberating!
Evelyn
The program was like having a partner alongside me during surgery and the days afterwards.
It helped me assess my overall expectations and how I was framing the whole situation.
Katie
I had all the medical facts from the doctor on the surgery,
but having Ready Set Recover there to help with everything else on what to expect emotionally, physically and mentally was incredibly beneficial.
I have a wonderful support system in my friends and family, but they have their own lives, so it was encouraging to know I could count on hearing from Ready Set Recover every day on my road to recovery.
Dee
The calm I felt yesterday waiting to have surgery was not at all like when I had another surgery years ago.
The series of thoughts and exercises truly prepared me to face something I knew would be painful. Thank you for a life changing experience.
Our Promise
Our team is deeply committed to helping others and we stand behind what we've developed. If after completing the Daily Actions within this program, you don't feel it better prepared you for surgery or improve your recovery process, we'll refund your money.
If you could
improve
the chance of a better outcome or faster recovery for you or a friend even slightly, with absolutely no risk, would you take it?
Ready to take control
of your health?