Frequently Asked Questions
Who will benefit from Ready Set Recover?
Anyone having surgery or who cares about someone having surgery…
Maybe you're worried about surgery. There are a lot of reasons you may be feeling this way - anxiety before surgery is perfectly normal. In fact, a clinical study indicated
92% of patients had preoperative fear
1
.
Maybe you're a proactive person and want to set yourself up to succeed in your recovery.
Or maybe you care about someone who's about to go through surgery and want to do everything possible to improve their situation and outcomes.
No matter why you're here, the great news is that Ready Set Recover can help.
1 https://www.sciencedirect.com/science/article/pii/S1089947216000381#bib5
What is Ready Set Recover?
Ready Set Recover is a groundbreaking online program that empowers you to prepare for and recover from surgery, so you can get better, faster.
When facing surgery, it's absolutely the time for you to become an active participant in your own health. We make it easy. We've combined the gold standards of stress reduction and cognitive behavioral therapy with the specific challenges of surgery to create a framework of action that leads to incredible results. The program complements the medical side of surgery by empowering you to take control on the "human" side - things that you don't usually realize will make a big difference in your recovery.
How will Ready Set Recover help me?
Think of Ready Set Recover as a knowledgeable online friend and surgery-experience expert guiding and supporting you during this challenging time to make better choices about how you prepare for and recover from surgery.
After being introduced to the day's topic with scientific research, you'll take simple but powerful actions to get your mind and body in the best possible place going into and recovering from your procedure.
Why is this approach better than just showing up for my surgery?
You certainly could and lots of people do, but if you care about optimal outcomes then it's in your best interest to prepare.
If you're an athlete heading into a big game, would you just show up? Of course not. At least not if you want the best possible results.
You'd think through what will happen in the game, fuel your body with healthy food, get lots of rest, try to relax and get yourself mentally focused to win. You'd also look for support and expertise, so you'd work with your team and listen to your coach.
Surgery is
no different
. In fact,
it's the biggest game because the stakes are the highest
. So, preparation is key. Thankfully, there are some simple ways you can help yourself before and after surgery and Ready Set Recover can provide that framework and coaching.
Now is the time to become an active participant in your own health.
It's simple.
Sign up
. It's all online and easily accessible from any internet connected device including smartphones, tablets, laptops or desktops. If you'd like to get a better sense of the program before deciding to buy it, sign up for the
free trial
.
Typically the program is 24 days and runs 16 days before surgery and 8 days after. If, however, you are already within the 16 day window before your surgery, the program is accelerated. All of the material is still covered, just in a shorter amount of time.
How much time does it take per day?
It depends on you. Each Daily Action can be read and understood quickly. You decide how much time you'll spend doing the actions. The program is helpful and informative but isn't so overwhelming that it overtakes already busy lives. Throughout the program, you can always revisit topics to dive deeper.
Is the program surgery specific?
No. The program helps people going through any surgery because it focuses on universal issues surrounding surgery that affect everyone going through a procedure. Your medical team treats your specific health issues because they have clinical expertise. Ready Set Recover
complements
their work by giving you actions to focus on the human side of surgery, which is extremely important but often overlooked.
So anyone, having any type of surgery, can benefit.
Absolutely. We stand behind Ready Set Recover and have seen it provide incredible benefits. While we can't guarantee that your surgery will be a "success", if after completing the Daily Actions within the program, you don't feel it better prepared you for surgery or improved how you handled your recovery process, we'll give you your money back. Put simply, there's everything to gain, and nothing to lose.
My surgery already happened. Can I still sign up?
Yes. The program can help you focus on getting better no matter where you are in the recovery process. However, if your surgery has already taken place, some of the content won't line-up with the timing of your procedure and a very small portion won't be relevant.
I'm already aware of what I should be doing to prepare for surgery, so will the program be helpful?
That's great. Being well informed is always beneficial, and perhaps you're familiar with many of the topics covered in the program. However knowing what to do and actually doing it are completely different, so there's still tremendous value in having a structured framework like Ready Set Recover to put everything into practice.
I've had surgery before, so how will Ready Set Recover improve my experience?
Every surgery is different and having support is always beneficial. The program helps anyone experiencing surgery-related stress regardless of medical history or having undergone prior procedures. In fact, a lot of people who have gone through Ready Set Recover were not having surgery for the first time and expressed how much more relaxed and prepared they were with Ready Set Recover. The program is intended to optimize your mental and physical well-being as you're experiencing a trauma so that the effects of that experience are diminished, and you can recover better and faster.
How will I know if the program was effective?
If you've had surgery before and compare your experiences, you'll see how this time the insight, purpose, support and actions of Ready Set Recover created a huge shift. If this is your first surgery, you'll want to look at your anxiety before you start the program versus after completion. Many medical professionals have commented directly to their patients that they see a positive difference in attitude and engagement from Ready Set Recover participants compared to their other patients.
I'm not into new age therapies, so will the program appeal to me?
Everything in the program is backed by cited scientific research and presented in a way that's accessible and understandable. Some of the concepts like the mind/body connection and actions like meditation, may have been considered unconventional 20 years ago, but are now mainstream and widely endorsed by medical professionals.
My surgeon's great. Will this program be helpful to me?
Yes. Everything in the program complements the actions of your medical team. It can exponentially build upon the great work of your surgeon.
Can I continue with Ready Set Recover when the program ends?
Absolutely, and we highly recommend it. Throughout the program, you'll be introduced to recurring actions called Healthy Habits that are intended to become part of your daily routine. You'll have an opportunity to continue with Healthy Habits so you can build upon the progress you've made and maintain a healthy lifestyle for the long term.
Can I buy the program as a gift for someone else?
Definitely. Ready Set Recover is a great gift to give to someone you care about who is going through surgery because instead of just wishing you could help them get better, by giving them the program, you actually can.
Is the program covered by insurance?
Ready Set Recover does not accept insurance. However, if your surgery is medically necessary, your insurance company may approve the use of Flexible Spending Account (FSA) dollars. Contact your insurance provider and let them know you are going through an educational program for your medically necessary surgery.
What if I can't afford the program?
It's the mission of Ready Set Recover to help everyone achieve greatness in their own health. If you can't afford the fee, please contact us.
Can a doctor, hospital or employer work with Ready Set Recover?
Yes! When people are less stressed about surgery and recovery it not only benefits them, it also benefits their medical teams and employers. Please contact us to find out how we can work together.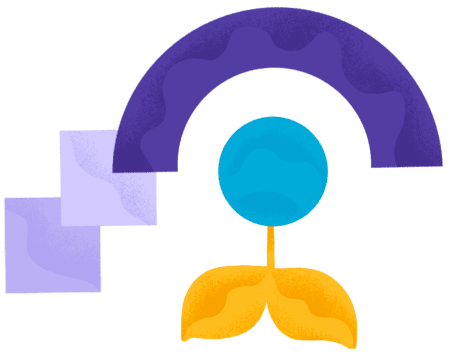 Ready to take control

of your health?