Our Story
Getting Better Needs to Get Better.
A few years ago, Heather Campbell was in her doctor's office and heard the words no one wants to hear, "You have to have surgery." It set off a cascade of emotions, with equal parts anxiousness, confusion and fear.
Normally upbeat and positive, she was suddenly stressed and sad.
So, she started asking friends who'd gone through surgery what they had done to prepare. No one could point her to a solution. She looked for programs specifically geared toward surgery. Once again, she couldn't find anything. Apparently, everyone
just suffered through it
. She kept asking herself,
"With millions of people having surgery every year, how could there be nothing out there to help them during one of the most critical times in their lives?"
With a strong wellness practice already in place and in need of answers, Heather read books on healing, talked to doctors about best approaches when preparing for surgery, and searched for scientifically proven methods for improving health.
Then she took everything she learned about surgery and healing, combined it with elements of wellness programs she'd previously done and built a simple-to-follow daily action plan for herself.
It worked. She was calm throughout the entire process and had a remarkably smooth recovery.
She told her surgeon what she'd done to prepare, and he said he wished every patient had a program like hers to support themselves.
She took his advice and wrote a series of emails, with each day dedicated to a different topic and told some people about it. Word got out and people signed up. The feedback was phenomenal. One person said it was like someone was holding their hand and guiding them through a dark tunnel. Another person, who was a nurse, said she was familiar with a lot of the information, but the program helped her actually put it into practice.
Realizing there was a legitimate need, Heather brought in a dedicated, mission-driven team to turn the email project into a fully-featured, interactive program specifically designed to provide the help for others she wished existed when she needed it.
We hope you'll join the many people who have discovered the benefits of Ready Set Recover.
The Leadership Team
Ready Set Recover's senior management and advisors consist of a group of dedicated professionals from a diverse set of backgrounds who have a unified desire to create solutions to improve people's lives.
The Team
Heather Campbell
Founder & CEO
Wellness expert /speaker. Former VP @ ESPN. Former AVP @ Wells Fargo. MBA @ NYU (full scholarship).
Steve Birnhak
COO
Founder & CEO @ Inwindow Outdoor & Inwindow Interactive. Co-Founder @ Swapdrive (acquired by Symantec). MBA @ NYU (Dean's Scholar).
Daniel Paul
CTO
CTO @ RSR. Former CTO @ ParkOffice. Founder @ Identity Square. Senior Full-Stack Web Developer.
Advisors
Dr. Damian Kurian
Chief of Cardiology @ Harlem Hospital
Clinical Professor @ CUMC. NY Times "Super Doctor". Author, peer-reviewed research studies. MD @ NYMC.
Dr. Jim Rickards
Sr. Medical Director @ Moda Health
Former Chief Medical Officer @ Oregon Medical Authority. MPH @ Thomas Jefferson University. MBA @ Oregon Health & Science. MD @ Indiana University.
Dr. Gabrielle Francis
Naturopathic physician
Holistic practitioner combining philosophies of Eastern and Western medicine. Author "The Rockstar Remedy".
Roy Rodrigues
Board Member @ Episource and Parachute Health
Former MD @ Intrepid Capital. Former Venture Partner @ Oak Investment Advisors. Former MD @ Bear Stearns. Former Accountant @ Arthur Andersen. MBA @ NYU.
Lee Ann Daly
Marketing Executive
Former CMO @ Pressed Juicery. Former CMO @ Game Show Network. Former CMO @ Thompson Reuters. Former CMO @ ESPN.
Stephen Baer
Managing Partner @ The Game Agency
Former Global Marketing Director @ Atari. Director of Business Development (GCI) @ Grey. MBA @ Columbia University.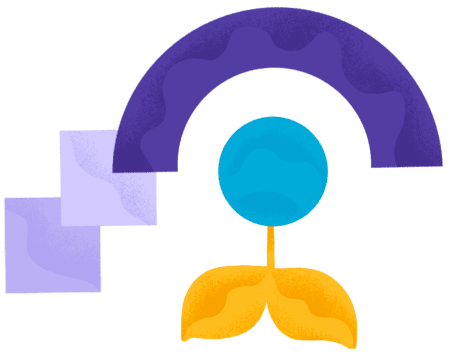 Take control
of
your health.